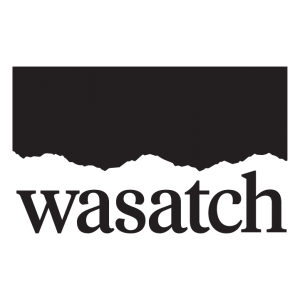 Wasatch Magazine is the U's official outdoor publication made for students and outdoor enthusiasts! We share stories about the ways that people engage with landscapes of the Wasatch and beyond. These stories encompass a broad range of disciplines in outdoor recreation as well as conservation and scientific work that impacts the places we love. Through our outdoor content, we hope to foster values related to adventure, community, diversity, well-being, kindness, and care for the environment.
Looking for a passionate and creative student who can help design the 3 print issues we have per semester. A student scholarship will be provided along with gaining hands-on experience.
Expectations & Duties:
Responsible for the overall style and layout of Wasatch Magazine. This design position makes style changes and recommendations to make this magazine more visually oriented, reader-friendly, and interesting.
Attends meetings with editors to plan out visual content. Together, they brainstorm themes and other content related projects. They lay out the physical magazine together to ensure content is organized with the best visual pieces.
Works with editors to set hard deadlines with content, photos, and advertisements in order to send pages in on time.
Meets with the sales manager to discuss advertisements for the magazine. Receives the run sheet for advertisements prior to publication. Afterward, pulls the correct advertisements from Google Drive to the week's folder. Places the advertisements throughout the magazine in a balanced, efficient way.
Must read the articles to ensure the visuals accurately display what each story is about.
Checks proofs after marks made by editors to look for adjustments in spacing, typography, and design. Looks at final PDFs and converts pages to printer's specifications. Makes quick adjustments to the layout when content or ads are missing.
Forms relationship with the printer. Contacts them once pages have been sent to make sure everything came through correctly. Must stay afterward to make any adjustments or corrections.
Fluent in pagination rules and well versed in SPJ code of ethics is preferred.
Must be knowledgeable in troubleshooting with InDesign pages.
Desired Qualifications:
Previous work and/or education and training in graphic and layout design.
Experience in designing for different audiences and platforms, such as print, online, social, etc.
Understanding and working knowledge of the necessary software and tools used in the design process.
Must be enrolled student progressing satisfactorily towards a degree.