Contributor Position Description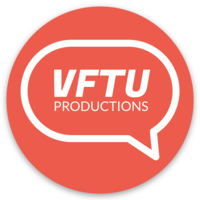 View From the U Productions, the U's student-run video production studio, is looking for outgoing student contributors to join our ambitious team! VFTU aims to produce a variety of video content that is both informative and entertaining to college students. The contributor positions with VFTU involve a commitment of around 10-20 hours a week (depending on position/project).
Internship Positions Available:
Writers
Researchers
Videographers
Social Media / Online Promoter
Animators
On-Screen Host / Interviewer
Expectations & Duties:
Contributors are expected to fill assignments given by the director, ranging from a few assignments to several per week, depending upon the contributor's availability.
Must meet all assigned deadlines.
Social Media managers are to be active in posting and promoting VFTU.
Writers and reporters are expected to provide story and content ideas and help in the planning process with directors.
Must attend scheduled meetings/trainings.
Qualifications:
Previous experience relevant to the position applied for is required.
Understanding and working knowledge of the necessary software and tools used to create video content.
Experience with the necessary equipment (Lighting/Video/Editing) is preferred.
Must be an enrolled student progressing satisfactorily towards a degree.
Application Process:
Applicants for this position will be reviewed as received. The position is open until filled. Please fill out the application below and follow all instructions for submitting the application and providing the necessary portfolio and documentation.