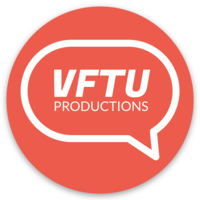 What is Short Sports/VFTU?

View from the U is a student-run production within Student Media. Short Sports is one out of four segments featured within VFTU. Each episode ranges anywhere from 5-10 minutes and highlights Utah athletics. Short Sports covers a wide variety of sports, including basketball, football, gymnastics, etc. Our most recent segments have been "New to the U" and "Beyond the U." New to the U highlights freshmen athletes, and how they've adjusted to the U and their accomplishments thus far. Beyond the U features what Utah athletes have accomplished once they've graduated. Each of our segments features exclusive interviews with the athletes. 
What are we looking for in a candidate? 
An ideal short sports candidate would have an immense passion and knowledge about sports. They also have to have good energy at our shoots, and excellent communication skills with their team members and Director. The candidate has to have a positive attitude and willingness to learn. An individual who has past experience with sports writing and interviewing is strongly preferred. 
What is the desired skill set? 
The individual has to be skilled in journalistic writing, and have strong interviewing skills with athletes. A strong on camera presence is required, as they will be reading off the script they wrote.  An engaging host and excellent storyteller will make the episodes that much more compelling to our audience. There will be production assistants to help out with the shoots, but basic camera skills and knowledge of the equipment is preferred. 
What does the time commitment look like? 
Time commitment depends on the week. There are four episodes released each semester. Short Sports has four weeks to produce each episode. There are weekly meetings to come up with new content and give new updates for the episode that week. The first two weeks are dedicated to researching and writing and then presenting the story on camera for the third week. The last week is specifically for our sports editor to put the video all together. On average, I would plan for 5 to 10 hours per week. 
When will this position start? 
There are no Utah sports played over the summer, so the position will start in the fall semester. However, we will be doing training over the spring/summer to prepare for fall.