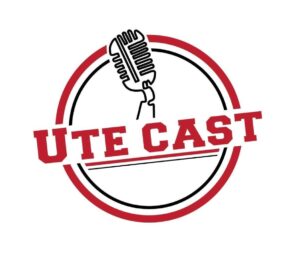 UteCast Description
UteCast is the brand new, premier audio and video platform for U Student Media. It is composed of three groups (Our Stor1es, K-Ute, and Geekwave) working together to create radio content, podcasts, video, and social media campaigns. 
Our Stor1es is our human interest group devoted to interviewing various individuals on campus and sharing their stories on media platforms as well as having conversations on the minds of college students. Our mantra is improving 1% every day by creating and spreading connections. 

K-Ute is our music and talk show radio platform. K-Ute manages

the UteCast web player where you can listen live to the station, podcasts, and music.

Geekwave is our pop culture platform devoted to

several video series that air weekly and review the newest games, movies, and more! Geekwave podcasts on everything from anime to Nicolas Cage. They're looking for people who want to share their passion with others!
Commitment: 5-10+ hours/week. Varies during the semester based on deadlines, group needs, and assignments.
Scholarship Opportunities: First semester unpaid. Scholarships start to be available in the second semester. Every student is eligible to apply for a scholarship but it will be contingent on overall performance, commitment, enrollment, and fiscal budget. If a student doesn't receive a scholarship they will continue serving as an intern until scholarship applications open for the following semester.
Timeline: Applications will be reviewed as received and notified of interview opportunities within a week.
Student Internship Positions Available:
Videographers

Web Designers

Graphic Designers

Interviewers

Podcast Hosts/Panelists

Audio Editors

Social Media Managers

Writers

Photographers
Desired Qualifications:
Adobe experience (InDesign, PremierPro, Photoshop, Illustrator, Audition)
 Minimum Qualifications
Enrolled at the University of Utah and making progress towards a degree

Willingness to learn and adapt

Able to commit to the overall hourly commitment per semester including team meetings and training

Strong ability to participate in a team setting and independently

Able to manage time appropriately