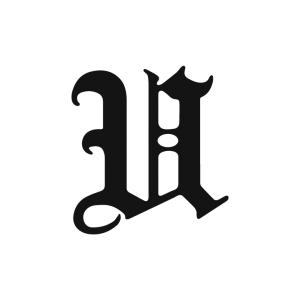 The Daily Utah Chronicle – Photo Editor
Senior Leadership scholarship position – This position is awarded a scholarship for 2023-2024. All scholarships are determined by position, time commitment, responsibility, and financial budget determined in April. Specific questions about scholarship amounts may be directed to Josh Petersen- [email protected]
The Editor-in-Chief selects a student to be awarded a scholarship to serve as Photo Editor of The Daily Utah Chronicle.
Expectations & Duties:
Recruit and maintain photographers in consultation with the editor-in-chief. Responsible for making sure their staff of photographers receives onboarding and training prior to assessments being assigned.

Train photographers adequately in equipment checkout, editing and style techniques, journalistic practices, and Chronicle technologies (WordPress and Slack).

Maintain regularly and delegate photo assignments from the photo request sheet. Work with section editors on how to best request feasible images.

Work with section editors on assignments and with production through the layout process. Submit final images to production staff.

Follow print budget weekly, and online budget daily.

Check photos for quality, journalistic integrity/ethicality, style, creativity, and adherence to assignment requests, ensuring they are submitted in time to meet both print and online deadlines.

Take photos for the section.

Come to all editorial board meetings ready to provide photo recommendations.

Hold weekly desk meetings for planning and training and regular one-on-one training with photographers.

Look at

The Daily Utah Chronicle

's print and online editions daily for cutlines and captions and bring any problems to the attention of the editor-in-chief, managing print editor, and online editor.

Respond to problems or grievances with photo content or photographers in a timely, responsible, mature manner.

Manage contributors on desk to make sure they are fulfilling their duties and appropriately working  with them to find solutions when they are not doing so.

Works on photo essays and photos galleries throughout the semester.

Manage The Chronicle Photo Drive, including collecting photos that are taken throughout the year and photos in the archive.
Qualifications:
Previous work and/or education and training in photography and photo journalism. Preference is given to applicants with prior experience at the Chronicle.

Experience in all aspects of photography, photo reproduction, and photo editing.

Understanding and working knowledge of necessary software and tools used in digital photography.

Demonstrated leadership and/or previous management experience preferred.

Content management, audience engagement, editing, or other similar experience preferred.

Must be enrolled student progressing satisfactorily towards a degree.

Major or minor in art, mass communication, journalism, strategic communication, or similar preferred.
Application Process:
Applicants for this position will be reviewed during spring 2023 and interviews will be scheduled by the Editor-in-Chief.
The position is open until filled. The experiential learning term is May 2023 through April 2024. Please fill out the application below and follow all instructions for submitting the application and providing the necessary portfolio and documentation.
Use this form to apply now: