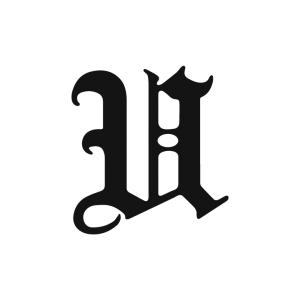 The Daily Utah Chronicle – Online Managing Editor 
Senior Leadership scholarship position – This position is awarded a scholarship for the 2023-2024 academic year. All scholarships are determined by position, time commitment, responsibility, and financial budget determined in April. Specific questions about scholarship amounts may be directed to Josh Petersen- [email protected]
The Editor-in-Chief selects a student to be awarded a scholarship to serve as the Online Managing Editor of The Daily Utah Chronicle.
Expectations & Duties:
Oversees daily online content production across the Chronicle. Sets expectations and

goals for online production in conjunction with executive leadership and student media

advisors.

Communicates and encourages communication between and among all staff members

regarding online content. Especially works to bridge gaps between desk editors, digital

team, copy team, and social media team regarding story content and sharing. Acts as a

third party, along with the executive editor, to solve any disputes that may arise.

Creates and manages the weekly online budget and coordinates each desk's stories

during Editorial Board. Uses Slack consistently for workflow process.

Runs editorial board alongside the Editor-in-Chief. Represents all online content in

editorial board and addresses specific recurring errors on the website or photos with the

appropriate desk editor.

Streamline questions to appropriate sources, including, but not limited to, desk editors,

writers, and the Editor-in-Chief. Partners with desk editors in matters of content change

that could change the story's focus, voice or purpose.

 

Passes off and publishes all stories that come through the copy desk and also manages the

online content after copy sees them. Schedules with Copy Director to make sure the online

content has enough eyes on each story to maximize the quality of the content. Also, works with Photo and Design director to facilitate visual content for online stories.

 

In case the executive editor must leave town or cannot come to

The Chronicle

for some

other reason, acts as a backup and has the final say in all matters for online content.

Oversees the website and its development. Updates staff profiles and looks at

The

Chronicle's

website daily and brings any problems

to the attention of the executive editor

and web developers.

Moderate's comments that come through the website.

Works with the executive leadership to plan and execute Chronicle-wide initiatives.
Qualifications:
Previous experience and/or education and training in business or product management.

An interest in or experience with journalism/news/media is preferred.

Willingness to familiarize self with the platform, platform leadership, and the content of the platform. Preference is given to applicants with prior experience in the platform.

Experience in working with or managing others and in leading a team.

Computer proficiency and ability/willingness to learn new programs and software.

Experience or knowledge of marketing, brand management, audience growth, and engagement. If applicant does not have this type of experience, a willingness to study and learn is required.

Must be enrolled student progressing satisfactorily towards a degree.

Major or minor in business, strategic communication, management, marketing, or similar preferred.
Application Process:
Applicants for this position will be reviewed during spring 2023 and interviews will be scheduled by the Editor-in-Chief. The position is open until filled.
The experiential learning term is May 2023 through April 2024. Please fill out the application below and follow all instructions for submitting the application and providing the necessary portfolio and documentation.
Use this form to apply now: