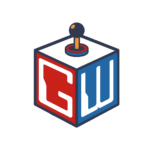 Scholarship Position Description
Position to start mid-fall semester 2021. This position is awarded a scholarship for 2021-2022. All scholarships are determined by position, time commitment, responsibility, and financial budget determined in April. Specific questions about scholarship amounts may be directed to Kody Carbone – [email protected] or (801) 581-6397.
The Director of Student Media selects a student to be awarded a scholarship to serve as Director of The Geekwave.
Expectations & Duties:
ATTENTION: This position requires a significant time commitment. If you are chosen and accept this position, it will be expected that you can satisfactorily meet the time commitment necessary. This means that you agree to not accept other positions outside of student media or otherwise make commitments that will impact your ability to meet this expectation.

Communicate and improve relationships with Geek related communities on campus, (anime club, D&D club, cosplay, EAE program, etc).

Manage hiring process for both junior leadership as well as contributors and interns.
Outline major goals and projects for each semester.

Research companies that could be approached as business partners.

Coordinate and lead all Geekwave staff meetings.

Maintain structure of planning, execution, and assessment of content created by staff.

Work alongside other members of student media to curate events, promote content, and increase revenue.

Facilitate the training of new hires on The Geekwave's primary content platforms (videos, podcasts, articles).

Assess analytics reports to adjust content creation and distribution to improve reach and engagement.
Qualifications:
Must be a geek.

Previous work and/or education and training content creation. Preference given to applicants with prior experience at the Geekwave.

Experience in creating content for different audiences and settings, such as entertainment, business, and journalism.

Understanding and working knowledge of necessary software and tools used in content creation process.

Experience or knowledge of media marketing and content distribution, particularly in the fields of social media and community outreach.

Demonstrated leadership and/or previous management experience preferred.

Content management, audience engagement, editing, or other similar experience preferred.

Must be enrolled student progressing satisfactorily towards a degree.
Application Process:
Applicants for this position will be reviewed after March 22, 2021. The position is open until filled. Please fill out the application below and follow all instructions for submitting the application and providing the necessary portfolio and documentation.
Use this form to apply now: