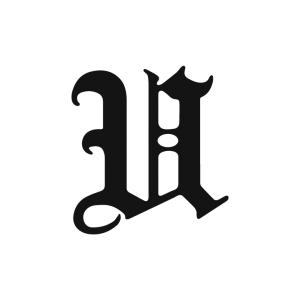 The Daily Utah Chronicle -Design Director
Senior Leadership scholarship position – This position is awarded a scholarship for the 2023-2024 academic year. All scholarships are determined by position, time commitment, responsibility, and financial budget determined in April. Specific questions about scholarship amounts may be directed to Josh Petersen – [email protected]
The Editor-in-Chief selects a student to be awarded a scholarship to serve as Design Directorof The Daily Utah Chronicle.
Expectations & Duties:
Responsible for the overall style and layout of

The Daily Utah Chronicle

print edition

. The Design Director makes style changes and recommendations to make the paper more visually oriented, reader-friendly, and responsible for assigning and creating visuals and graphics for online content as well.

Recruits and manages a team of student designers to assist in the production process.

Sets the tone of the publication and the individual issues. Must read a majority of the articles to ensure the visuals accurately display what each story is about.

Fluent in pagination rules and well versed in the SPJ code of ethics.

Works with section editors to set hard deadlines with content, photos, and advertisements in order to send pages in on time. Makes quick adjustments to layout when content or ads are missing.

Checks proofs after marks made by editors to look for adjustments in spacing, typography, and design. Looks at final PDFs and converts to CMYK before sending pages to the printer.

Contacts them once pages have been sent to make sure everything came through correctly. Must stay afterward to make any adjustments or corrections. Must be knowledgeable in troubleshooting with InDesign pages.

Decides what will be featured on the double-truck and front page. Plans out the content with photo and desk editors and delegates tasks to photographers and writers to create these pages.

Attends ed-board every week to meet with desk editors to plan out visual content. 

Works closely with the managing editors to coordinate visuals with content. Together, they brainstorm themes and other content related projects. They layout the physical newspaper together to ensure content is organized with the best visual pieces.

Receives the run sheet for advertisements prior to publication. Afterward, pull the correct advertisements from Google Drive to the week's folder. Place the advertisements throughout the newspaper in a balanced, efficient way.

Recruits, schedules, and trains page designers.

Delegates pages to graphic designers based on their specific skill set. Determines overall work amount for the day for the production desk. Assists them with more complicated aspects of design, if necessary.

Communicates problems with editorial aspects of design with designers. Must be able to give constructive criticism.

Designs one long-form every week and picks up more pages to design if needed.

Meets with photo editor every week to coordinate assignments and visuals for the online and print content. 

Schedules professional designers to come to meet with the production desk. Typically two a semester.
Qualifications:
Previous work and/or education and training in graphic and layout design. Preference is given to applicants with prior experience at the Chronicle or Wasatch Mag.

Experience in designing for different audiences and platforms, such as print, online, social, etc.

Understanding and working knowledge of necessary software and tools used in the design process.

Demonstrated leadership and/or previous management experience preferred.

Must be enrolled student progressing satisfactorily towards a degree.
Application Process:
Applicants for this position will be reviewed during spring 2023 and interviews will be scheduled by the Editor-in-Chief.
The position is open until filled. The experiential learning term is May 2023 through April 2024. Please fill out the application below and follow all instructions for submitting the application and providing the necessary portfolio and documentation.
Use this form to apply now: