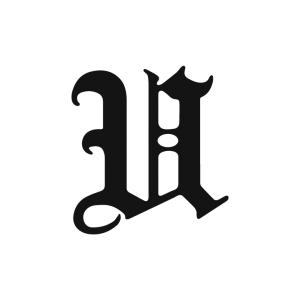 Student Platform Manager – The Daily Utah Chronicle
Description: Student Media at the University of Utah seeks a student to become the Platform Manager of The Daily Utah Chronicle – the independent student voice of the university since 1890. This position is responsible to help manage and oversee the business and development of the newspaper to ensure its success. 
This position will help oversee the following aspects of the Chronicle: print and digital distribution, analysis and research, audience growth, quality control, and platform growth.
The Platform Manager reports jointly to the department Director and the Chronicle Editor-in-Chief.
Commitment: 12-15 hours per week
Wage: $12-13/hr depending on experience and performance, reviewed semesterly
Timeline: Applications will be reviewed as received. Student Media intends to fill this position as quickly as possible.
Expectations:
It is expected that the platform manager and content leadership will meet to set goals and plans at the beginning of each semester and regularly meet to review, revise, and improve progress towards reaching those goals and implementing plans.

Newspaper Distribution:

Manage delivery staff to ensure that newspaper delivery occurs on schedule and is done correctly.

Responsible to manage the maintenance and repair of all newspaper distribution racks with the delivery staff.

Actively improve the distribution process and work to increase circulation and distribution of the newspaper on campus and to the campus community. This includes evaluation of all distribution points on and off campus.

Analysis & Research:

Be trained and understand how to interpret the results and data in Google Analytics and other digital platforms (email, social media, etc.).

Develop and display other key metrics (readership, etc.) to enable content planning and other decisions affecting the platform.

Provide appropriate reports to content and department leadership.

Together with Director and Business Manager, conduct research and focus groups to assist in decision making and content planning.

Audience Growth:

Assist and help manage marketing for the platform through social media, events, advertising, and other marketing opportunities on campus.

Generate and suggest new ideas to help the platform gain and retain audience.

As appropriate, implement ideas or assist in implementation with content leadership.

Quality Control:

Consistently review physical and digital publishing to ensure content is being presented correctly. Examples below:

Did the printed edition line up correctly, are there color issues, etc. that need to be addressed with the printer?

Are web pages appearing displaying content correctly and links functioning, etc?

This position does not have a role in reviewing content for quality, that responsibility rests with the correct content leadership for the platform (editors, etc.).

Platform Growth:

Coordinate with Advertising Managers to develop and pursue advertising opportunities:

New advertising ideas or opportunities within the platform.

New advertisers.

Coordinate with content leadership to develop and pursue new content opportunities.

The role of this position will be to conduct research, help implement necessary technology or software, etc. – NOT to develop content.

General:

Become familiar with the best practices of other schools' media programs and use that knowledge and experience to help improve the platform as appropriate.
Qualifications:
Previous experience and/or education and training in business or product management.

An interest in or experience with journalism/news/media is preferred.

Willingness to familiarize self with the platform, platform leadership, and the content of the platform. Preference is given to applicants with prior experience in the platform.

Experience in working with or managing others and in leading a team.

Computer proficiency and ability/willingness to learn new programs and software.

Experience or knowledge of marketing, brand management, audience growth, and engagement. If applicant does not have this type of experience, a willingness to study and learn is required.

Must be enrolled student progressing satisfactorily towards a degree.

Major or minor in business, strategic communication, management, marketing, or similar preferred.