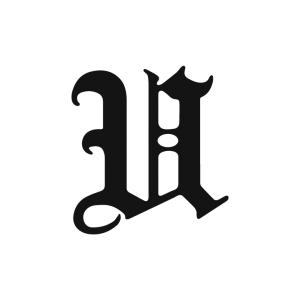 Multimedia Coordinator Position Description
Junior Leadership scholarship position – This position is awarded a scholarship for 2021-2022. All scholarships are determined by position, time commitment, responsibility, and financial budget determined in April. Specific questions about scholarship amounts may be directed to Kody Carbone – [email protected] or (801) 581-6397.
The Executive Editor selects a student to be awarded a scholarship to serve as Multimedia Coordinator of The Utah Chronicle.
Expectations & Duties:
Lead a team of audio and video producers in creating multimedia journalism
Works with Chronicle leadership and contributors to develop story ideas, plan projects, and distribute multimedia journalism
As needed, produce and edit multimedia journalism for the Chronicle.
Dedicates 15-20 hours a week to multimedia collaborative projects with Chronicle leadership and contributors.
Qualifications:
Excellent writing skills.
Experience with audio and video production.
Proficiency in using audio recording equipment and video recording equipment.
Proficiency in using necessary audio recording and editing software and video editing software like Adobe Premiere Pro.
Familiarity with journalism, audio, and video production ties.
Experience with animation is a plus.
Must be an enrolled student progressing satisfactorily towards a degree.
Application Process:
Applicants for this position will be reviewed during summer 2021 and interviews will be scheduled by the Editor-in-Chief. The position is open until filled. The experiential learning term is May 2021 through April 2022. Please fill out the application below and follow all instructions for submitting the application and providing the necessary portfolio and documentation.