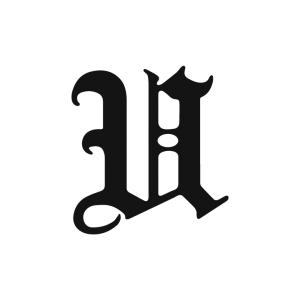 The Daily Utah Chronicle – Assistant Investigative Editor 
Junior Leadership scholarship position – This position is awarded a scholarship for 2022-2023. All scholarships are determined by position, time commitment, responsibility, and financial budget determined in April. Specific questions about scholarship amounts may be directed to Kody Carbone – [email protected].
The Editor in Chief and Investigative Editor select a student to be awarded a scholarship to serve as Assistant Investigative Editor of The Utah Daily Chronicle.
Expectations & Duties:
Along with the Investigative Editor, recruit and maintain investigative writers in consultation with the EIC. Responsible for making sure their team of writers receives onboarding and proper training prior to writing.

Train writers adequately in proper style, interviewing techniques, records requesting, journalistic/investigative practices, and Chronicle technologies (WordPress and Slack). Directs writers to potential sources, legal council (if needed) in coordination with executive and news editors.

Brainstorm stories, actively seek out newsworthy content on campus and assign stories and beats to writers. Assign and maintain investigative stories alongside the Investigative Editor.

Help writers find meaningful and engaging stories to report on.

Read through drafts with the Investigative Editor for proper style, grammar, spelling, clarity, accuracy, and length.

Write investigative content for the paper.

Coordinate and attend status meetings with writers and editor-in-chief to report on the progress of investigative projects.

Attend all editorial board meetings weekly and participate in group discussions.

Communicate with the Investigative Editor and managing editors to determine publication date, story hierarchy, photos, graphics, special webpages, etc.
Qualifications:
Previous work and/or education and training in journalism. Preference is given to applicants with prior experience at the Chronicle.

Experience in writing for different audiences and settings, such as entertainment, business, and journalism.

Experience with investigative and interviewing techniques.

Understanding and working knowledge of necessary software and tools used in digital and print publishing.

Experience or knowledge of media marketing and content distribution, particularly in the fields of social media and community outreach.

Demonstrated leadership and/or previous management experience preferred.

Content management, audience engagement, editing, or other similar experience preferred.

Must be enrolled student progressing satisfactorily towards a degree.

Major or minor in mass communication, journalism, strategic communication, or similar preferred.
Application Process:
Applicants for this position will be reviewed during spring 2022 and interviews will be scheduled by the Editor-in-Chief and Investigative Editor
The position is open until filled. The experiential learning term is May 2022 through April 2023. Please fill out the application below and follow all instructions for submitting the application and providing the necessary portfolio and documentation.
Use this form to apply now: