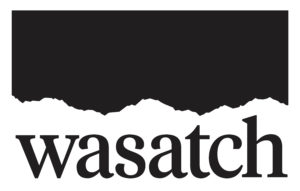 Wasatch Digital Editor Position Description
Senior Leadership – This position is awarded a scholarship for 2021-2022. All scholarships are determined by position, time commitment, responsibility, and financial budget determined in April. Specific questions about scholarship amounts may be directed to Kody Carbone – [email protected] or (801) 581-6397.
The Director of Student Media selects a student to be awarded a scholarship to serve as Digital Editor of Wasatch Magazine.
Expectations & Duties:
ATTENTION: This position requires a significant time commitment. If you are chosen and accept this position, it will be expected that you can satisfactorily meet the time commitment necessary. This means that you agree to not accept other positions outside of student media or otherwise make commitments that will impact your ability to meet this expectation.
Coordinate with the other Wasatch editor in meeting all responsibilities.
Ensure website is regularly updated with new content, and maintained to reflect current projects and print content.
Meet regularly with Wasatch Mag staff to discuss any new information, air grievances, analyze online engagement, discuss deadlines and plan for upcoming stories and photos.
Maintain professional relationships with contributors, gear companies for reviews and contributor stories, and the Wasatch community through respectful email and slack communication.
Hire new student contributors for Wasatch Mag.
Determine fair scholarship amounts for post-intern contributors for Wasatch Mag.
Work with Wasatch Mag Social Media team to ensure stories are publicized via Facebook and Instagram, and check socials to ensure updates are taking place and fit with Wasatch style.
Keep Executive Editor updated on any major changes, problems, and successes.
Qualifications:
Must be an outdoor enthusiast.
Digital publishing and/or online experience beneficial.

Previous work and/or education and training in magazine writing or journalism, specifically in outdoor content. Preference given to applicants with prior experience at Wasatch.

Experience in writing for different audiences and settings, such as entertainment, reviews, etc.

Understanding and working knowledge of necessary software and tools used in digital and print publishing.

Experience or knowledge of media marketing and content distribution, particularly in the fields of social media and community outreach.

Demonstrated leadership and/or previous management experience preferred.

Content management, audience engagement, editing, or other similar experience preferred.

Must be enrolled student progressing satisfactorily towards a degree.
Application Process:
Applicants for this position will be reviewed as they are received and interviews will be scheduled as appropriate. The position is open until filled. Please fill out the application below and follow all instructions for submitting the application and providing the necessary portfolio and documentation.
Use this form to apply now: