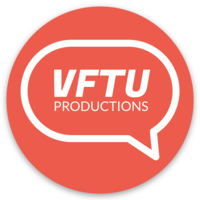 The Director of View From the U Productions is a scholarship position within Student Media. The position manages View from the U staff and operations as well as other video-based shows and properties developed.
Responsibilities: The Director's main duty is to oversee the success of VFTU Productions and its various shows. This includes managing team operations, scheduling meetings, and attending Student Media executive board meetings and council meetings.
If interested in this position, you must allocate enough time to execute the following:
Conduct weekly team meetings

If you withhold this position you are expected to play a leadership role, thus you will attend weekly team meetings. The purpose of this meeting is to provide any updates on VFTU properties, review the previous week with constructive criticism,  acknowledgments. We will also discuss and plan the upcoming week. During this meeting you will provide comments, questions, or concerns regarding your team, and VFTU

as a whole. This meeting is mandatory.

NO EXCEPTIONS.  

You will hold weekly meetings with your team to discuss, coordinate, and create a plan for achieving the objectives by the deadlines set by those at the executive meeting.

You must plan the following week in order to direct your team and avoid missing deadlines. 

You must meet and coordinate with the VFTU executive board members to ensure all important organization-wide tasks are seen through. This includes setting and enforcing deadlines, changes to policy, and launching new initiatives.

Properly manage your team

 

It is your responsibility to ensure that your team members are properly equipped to carry out their responsibilities and meet the deadline. If there is an issue with a member on your team (i.e. consistently fails to meet deadlines) you must take all appropriate courses of action in an attempt to correct this behavior. Referral of a member on your team to the executive members will most likely result in dismissal from the program for that member. Misuse or abuse of your leadership will result in grounds for immediate dismissal from the program. 
Scholarship Amount: This position is awarded a scholarship for 2021-2022. All scholarships are determined by position, time commitment, responsibility, and financial budget determined in April. Specific questions about scholarship amounts may be directed to Kody Carbone – [email protected] or (801) 581-6397.
This is a leadership role in the sense that you will be a point of contact for any content concerns and help make executive decisions regarding the writing of View from the U. This means that failure to be punctual, effectively communicate in a professional manner, and meet deadlines will threaten your status as the Director.
This position is available for individuals who meet all the requirements necessary for the position.  Special cases may be made if approved by the executive board.
Proof of finalized grades from the previous semester must be submitted before you will be interviewed for this position. There is no minimum GPA requirement. 
Applicants for this position will be reviewed during spring 2021 and interviews will be scheduled by the Editor-in-Chief The position is open until filled. The experiential learning term is May 2021 through April 2022. Please fill out the application below and follow all instructions for submitting the application and providing the necessary portfolio and documentation.
Use this form to apply now: