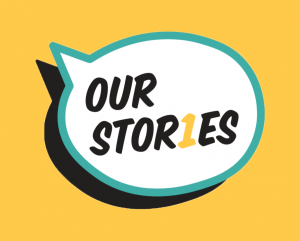 Scholarship Position Description
Senior Leadership – This position is awarded a scholarship for 2022-2023. All scholarships are determined by position, time commitment, responsibility, and financial budget.  
The OurStor1es Director is in charge of making sure that social media posts, podcasts, and short form video content spotlighting the student body and alumni base and experiences. In this position it is necessary to lead meetings, innovate content, and often help in the production.
Expectations:
Attends Executive Meetings and one-on-one meetings with Directors of U Student Media.
Schedules Our Stor1es team meetings and conducts them.
Assists the Leadership Team with problems and overall content created.
Meets with ALL teams as frequently as necessary.
Hires and let's go of staff.
Handles equipment assignments.
Pushes out deadlines and builds calendar.
Establishes team goals and agendas.
Manages Slack channels.
Promotes Epics/competitions.
Makes connections with university staff, faculty, and student organizations to build network for content creation.
Manages budget planning.
Facilitates and resolves conflict.
Assists in training on every level.
Supervises quality.
Retains and gains audience on various platforms.
Qualifications:
Prior leadership experience is mandatory.
Preference given to applicants with prior experience in Our Stor1es.
Must be able to commit to the demanding schedules and maintain high levels of activity and quality of work.
Previous work and/or education and training in video production, social media promotion, and audio preferred.
Understanding and working knowledge of necessary software and tools used in the production process is preferred.
Must be enrolled student progressing satisfactorily towards a degree.
Proof of finalized grades from the previous semester must be submitted before you will be interviewed for this position. There is no minimum GPA requirement.
Application Process:
Applicants for this position will be reviewed during spring 2023 and interviews will be scheduled by the UteCast Director. The position is open until filled. The experiential learning term is May 2023 through April 2024. Please fill out the application below and follow all instructions for submitting the application and providing the necessary portfolio and documentation.
Use this form to apply now: